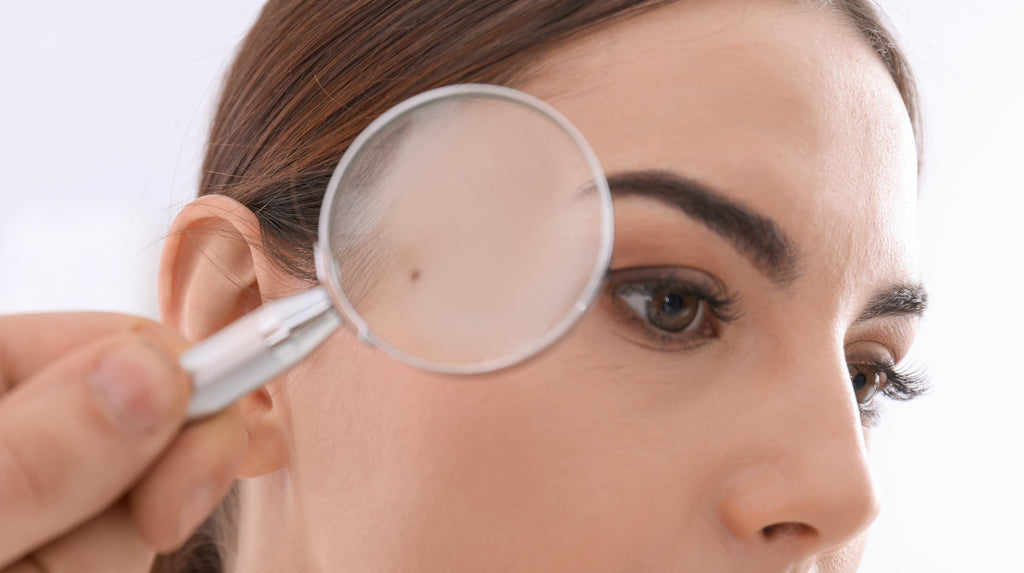 May is Skin Cancer Detection and Prevention Month, aimed to raise awareness of the risks of too much sun exposure, how to properly detect signs of skin cancer, and how to treat skin cancer if diagnosed.
The face is the most common place on the body for skin cancer to develop, as it is exposed to direct sunlight almost daily. Mohs surgery, which is performed by a Dermatologist that has received specialized training, is considered the most effective way to treat certain types of skin cancer on the face, but often leaves patients with facial scars. Surgeons should speak to their patients not just about the process of skin cancer removal surgery, but also what to expect during the healing process and what their face will look like after the incision is completely healed.
Treating Skin Cancer
The two most common types of skin cancer are basal cell carcinomas (BCC) and squamous cell carcinomas (SCC). Mohs surgery is considered the most effective way to treat these types of skin cancer. Done in stages, Mohs surgery removes cancerous cells, saves healthy tissue, and leaves the smallest scar possible. 
An efficient and cost-effective treatment, Mohs surgery has a cure rate up to 99% for skin cancer that has not been treated before and a 94% cure rate for recurring, previously treated skin cancer.
Educating Patients on the Healing Process of Scars
While surgeons try to minimize scarring as much as possible when removing skin cancer effectively, there will be visible changes in the skin during and after the healing process. Since scarring, especially on the face, may negatively impact a patient's self-confidence. A recent study by Shao et al concluded a similar finding and stressed the importance that surgeons should be transparent with their patients and educate them on how the affected area will look and feel several weeks and months after Mohs surgery.1
Although Mohs surgery is the most tissue-sparring procedure for the removal of skin cancer, patients may underestimate the size of post-surgery scars. Surgeons should recommend different options that are available to patients to help improve the appearance of their scars, such as surgical revision, laser treatment, steroid injections, or topical scar creams.
Using Skinuva Scar to Treat Your Post-Mohs Surgery Scar
Skinuva Scar, our physician-developed and clinically tested scar cream, has been shown to improve the appearance of Mohs surgery scars.
"The Mohs surgeon has a challenging job: they cure patients of skin cancer, but also make sure the lasting scar heals as best as it can.  Mohs surgeons that use Skinuva Scar see a tremendous improvement in their patients' scars when they use Skinuva over other traditional silicone-based creams," states Skinuva CEO and inventor Dr. Christopher Zoumalan, a board-certified Oculoplastic surgeon.
"Mohs' surgeons are aware of the sensitivity of facial scars and want to provide their patients the best scar cream on the market, and that's where Skinuva Scar really excels over other products," states Dr. Zoumalan.
Skinuva Scar's highly selective synthetic Growth Factors and other ingredients such as Aloe Vera, Centella Asiatica, Silicone, Hyaluronic Acid, and Vitamin C can help reduce redness, hyperpigmentation, and the thickening of scars. Backed by 5 published clinical studies, Skinuva Scar has been proven to be 2x more effective than regular silicone cream and is safe and gentle for all skin types.* For best results, Skinuva Scar should be used twice daily for 3-6 months.
If you have recently had Mohs surgery or have a scar from another procedure or injury, you can learn more about Skinuva Scar and purchase it here.
Reference
Shao et al. The Natural Evolution of Facial Surgical Scars: A Retrospective Study of Physician-Assessed Scars Using the Patient and Observer Scar Assessment Scale Over Two Time Points. Facial Plast Surg Aesthet Med. 2021 Sep;23(5):330-338