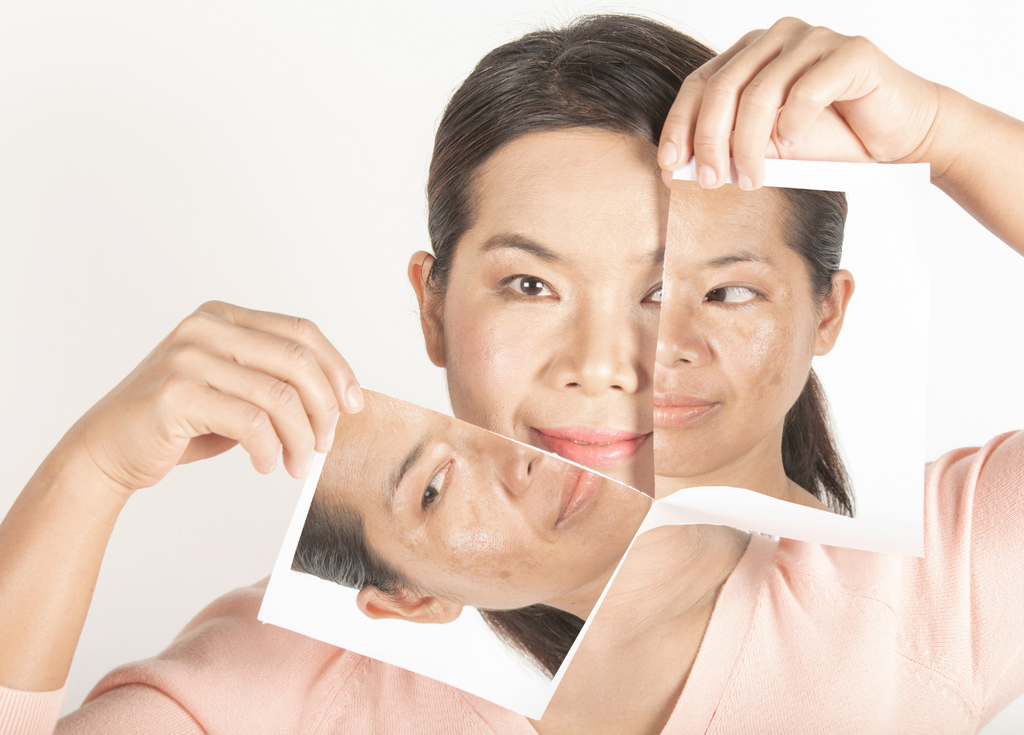 Sun spots are a very common skin condition that can affect anyone and can vary in severity. Depending on your skin tone, you may be more prone to developing sun spots than others with different skin tones and types. A trained skin care professional can recommend treatment plans for sunspots, and depending on the severity, a professional may recommend topical at-home treatments initially and then in-office treatments after if little improvement is seen.
What are Sun Spots and Who Is More Prone to Developing Them?
Sun spots are flat brown spots that may develop on the skin as a result of sun exposure. While some mild sunspots may eventually disappear after a few months with proper treatment, more severe sunspots or sun damage may never be removed completely.
Individuals with fairer skin tones are more likely to develop sunspots and other sun damage (including skin cancer). Medium-toned skin types can also develop sunspots easily, and often stay out longer in the sun since they burn as easily as fair-skinned individuals. While dark skinned individuals are less likely to develop sunspots, they are not exempt from sun damage and are actually more prone to other hyperpigmentation such as melasma.
People over the age of 50 are more likely to develop sunspots, but younger people can also develop sunspots if they spend a lot of time in the sun.
How Do I Prevent and Treat Sun Spots?
The best way to prevent sunspots is to use an SPF 30 or greater daily and to reapply throughout the day. Using skincare products that contain antioxidants like Vitamin C or Niacinamide may also prevent them from developing.
For those that have mild sun spots, there are many topical treatments on the market that may help improve the appearance of sunspots. Hydroquinone has long been the gold standard for improving hyperpigmentation, but it was recently banned for consumer use in the United States and can have harsh side effects. It is also not safe to use long term.
Skinuva Brite, our physician developed and clinically tested skin brightening cream that contains selective synthetic Growth Factors, Tranexamic Acid, Vitamin C, Arbutin, and Niacinamide, is safe for long term daily use and was shown to be more effective than hydroquinone in improving hyperpigmentation. You can purchase Skinuva Brite here.
Should I See a Professional About My Sun Spots?
Individuals with more severe sun spots or hyperpigmentation may need to seek in-office treatments such as laser resurfacing, intense pulse light, chemical peels, or microdermabrasion. These treatments must be done by trained skin care professionals and may require some time post-treatment for the skin to recover. It is important to avoid sun exposure after such treatments. 
If you have sunspots that have grown in size, developed irregular borders, become itchy, or have changed in color or texture, you should see a healthcare professional and have the sunspots evaluated.