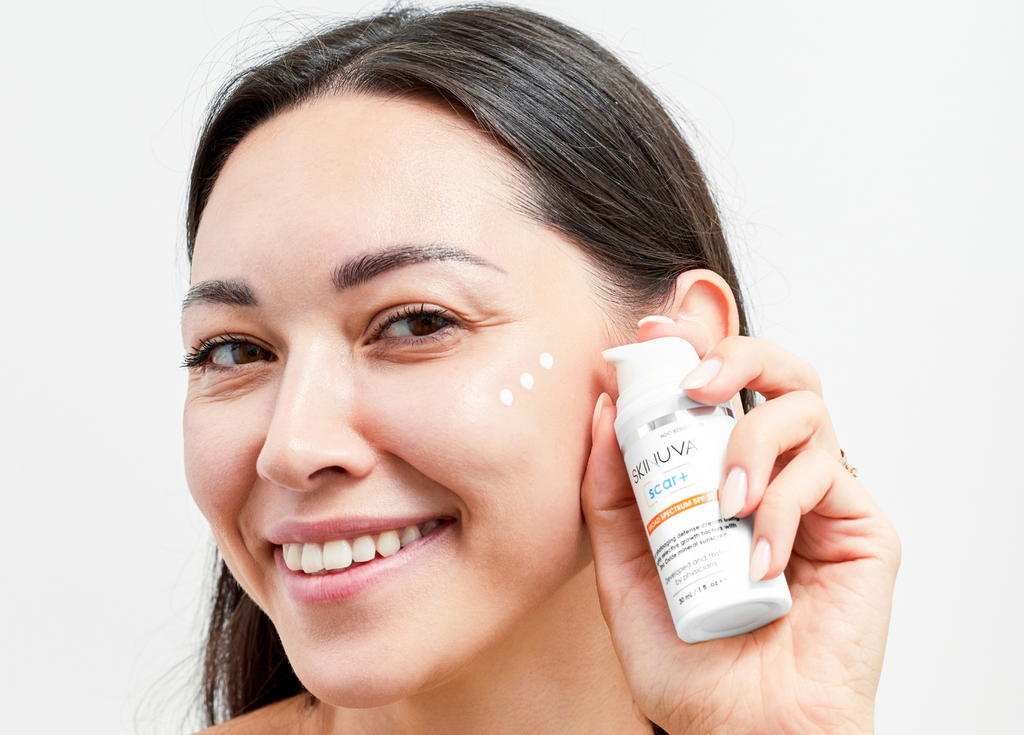 November is National Health Skin Month, an event started by the American Academy of Dermatology that highlights the importance of establishing a good skincare routine, maintaining healthy skin habits, and scheduling annual visits with a dermatologist.
Regardless of your skin tone, skin type, or any skin conditions you might have, it's important to use quality skincare products, create a routine, protect your skin from environmental factors such as the sun or cold weather, perform self-skin exams, and visit your dermatologist annually. Your skin plays a vital role in protecting you from external factors, so it's crucial to create habits and follow tips to ensure your skin remains healthy.
Creating a Tailored Skincare Routine with Quality and Effective Products
Achieving and maintaining healthy skin is not an overnight process. It requires a consistent routine using products that are suitable for your skin type and skin concerns or conditions. Several skincare steps can include:
Cleansing daily to prevent clogged pores by removing dirt, excess oils, and impurities.
Exfoliating regularly to remove dead skin cells for smoother skin.
Moisturizing in order to keep the skin hydrated and prevent dryness.
Using sunscreen daily to protect your skin from the harsh rays of the sun, reducing the risk of skin aging, sunburn, and skin cancer.
Using other treatments for skin concerns such as acne, hyperpigmentation, scars, and more.
Using an SPF daily and year-round is crucial for skin protection, and ensuring you are moisturizing regularly during the colder months will help prevent excessive dryness.
When looking for skincare products, keep an eye out for carefully selected ingredients such as Hyaluronic Acid, Niacinamide, Retinol, Vitamin C, antioxidants, and more that are safe and effective for your skin. Products that have been clinically tested for safety and efficacy are also less likely to cause skin irritation, adverse effects, or other harsh side effects.
Self-skin exams can also be a part of your skincare routine. Checking out any freckles, moles, or other skin marks regularly can help you identify any changes in color, shape, size, or texture. For a more thorough examination of your skin, dermatologists can help identify any potential skin issues.
Using Skinuva Products in Your Skincare Routine
If you have skin concerns such as hyperpigmentation or scars, Skinuva Brite, Skinuva Scar, and Skinuva Scar+ SPF can be great additions to your routine and to your journey to healthy skin. 
Skinuva Brite contains synthetic Growth Factors, Niacinamide, Vitamin C, and more in order to help improve the appearance of hyperpigmentation. It is physician developed, clinically tested, and proven to improve melasma, sun spots, post-inflammatory hyperpigmentation, and more.
Skinuva Scar is backed by 5 published clinical studies and includes ingredients such as synthetic Growth Factors, Silicone, Hyaluronic Acid, Vitamin C, and more. It helps improve the appearance of scars, stretch marks, and helps heal the skin after laser, mircroneedling, and chemical peel treatments. Skinuva Scar+ SPF contains the same ingredients as Skinuva Scar with the added benefit of non-nano Zinc Oxide for broad spectrum SPF 30 protection.