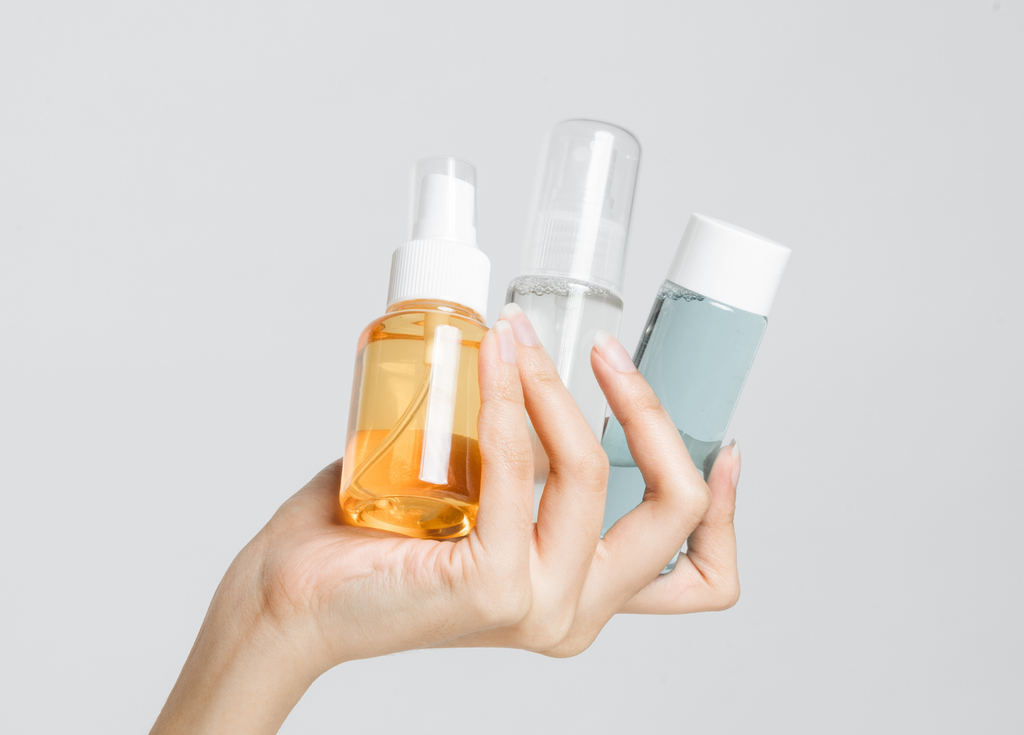 Consumers are often told what ingredients they should be using in their skin care products, whether it is a product for a specific skin issue such as a scar or hyperpigmentation, or for everyday products like moisturizes and cleansers. It is important to know which ingredients not to use in your product as well. 
Some ingredients in skincare products, whether they're in products included in your daily routine or for scars or hyperpigmentation, can have negative side effects on the skin such as irritating the skin, causing allergic reactions, or worsening the issue at hand. Skinuva products were developed using safe and effective ingredients that are suitable and gentle for all skin tones and types.
What Ingredients You Should Avoid Using and Why
Ingredients that should be avoided in everyday products like cleansers and moisturizes include parabens, fragrances, and retinol. Parabens are preservatives that keep bacteria and other microbes out of your favorite creams, lotions, concealers, and a long list of other personal care and cosmetic products. They can sensitize the skin, causing potential adverse reactions or allergies. Synthetic fragrances contain chemical ingredients that can act as irritants on the skin if included in products. These can be especially harmful on already dry or irritated skin. Moisturizers and anti-aging creams may contain retinol, which is known to cause skin irritation, photosensitivity, and is not recommended for use during pregnancy or nursing.
When it comes to topical products that help improve scars or hyperpigmentation, there are more specific ingredients to avoid. Vitamin E is one ingredient that should not be used to treat scars. There is no data that shows it is beneficial for scars, and in fact it can hinder the healing process and potentially lead to contact dermatitis when applied on the surface of the skin.
Hydroquinone (HQ), long considered the gold standard for treating hyperpigmentation, can sometimes have adverse side effects and is not safe for long term, daily use. Due to its inflammatory effects, many physicians limit the use of HQ to no more than 1-3 months. Once a patient has stopped using HQ to treat their skin, it can potentially cause rebound hyperpigmentation, where the hyperpigmentation becomes worse after taking a patient off HQ. In fact, it is now banned for consumer use in the U.S.
What Ingredients Do Skinuva Products Include?
Skinuva Scar and Skinuva Brite are physician developed, clinically tested, and use selective synthetic Growth Factor technology. Skinuva Scar, our scar cream backed by 5 published clinical studies, is 2x more effective than regular silicone cream and only uses safe and effective ingredients. Its ingredients include synthetic Growth Factors, Silicone, Hyaluronic Acid, Centella Asiatica, Aloe Vera, and Vitamin C. Skinuva Scar helps flatten raised scars and reduce pigmentation.
Skinuva Brite, our non-hydroquinone skin brightening cream, is also backed by a published clinical study and is 30% more effective than hydroquinone. It includes ingredients such as synthetic Growth Factors, Tranexamic Acid, Niacinamide, Arbutin, and Vitamin C. Skinuva Brite may help improve melasma, under eye circles, sunspots, post-inflammatory hyperpigmentation, and more.
To learn more about Skinuva Scar or Skinuva Brite and their ingredients, visit our product pages here.